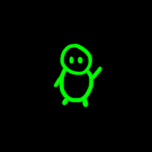 Toomi
Raise the perfect little Toomi!


Receive your first Toomi egg and help this cute little creature train his skills to compete in some various challenging tournaments!


Sumo, Karaoke, Race and even Dodge Ball are available for your Toomis to shine on the international scene!


Basically this game is good. I'd buy it if I were you. Especially because it's free.
Available on